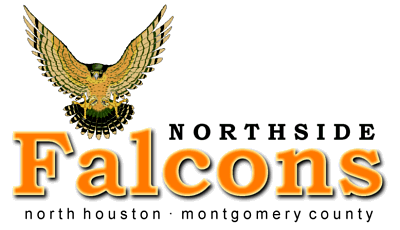 - Christian Homeschool Baseball Team -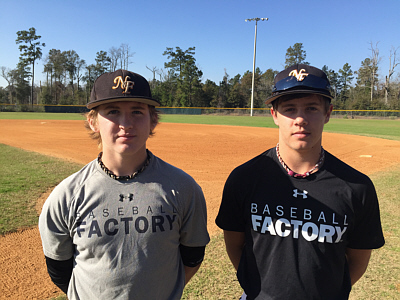 Falcons Freshmen Make History!
For the first time ever, two players from the same organization have been selected for the Under Armour Baseball Factory Pre-Season Rookie All American Games, which will be held in Auburndale, Florida in Janurary, 2015. Out of hundreds of talented ballplayers, Treet Williams (left) and Garrett Mullican (right), made the cut and will be traveling to Florida to showcase their talents in games with other top-rated young players throughout the country. Mullican and Williams are both Freshmen on the Northside Falcons homeschool team based in Conroe, Texas. In addition to the tournament itself, they will be showcasing their talents in front of a multitude of college scouts who will be in attendance. The Falcons extend a hearty congratulation to the boys, and are excited for this great opportunity and this great honor. [ click image to enlarge ]
---
Welcome to northsidefalcons.com, the online home of the Northside Falcons, the premier Christian homeschool baseball program for High School and Junior High home schooled boys in the North Houston / Montgomery County, Texas area, including:
Conroe · The Woodlands · North Houston
Spring · Tomball · Magnolia · Montgomery · Lake Conroe
Kingwood · Humble · Cleveland · Porter · Splendora
Huntsville · Willis · New Waverly · Coldspring
Lufkin · Dobbin · Navasota · and beyond!
We hope you enjoy your visit. Feel free to browse our site to learn more about our program and the new and exciting world of home school baseball. Use the buttons to the left or scroll down to learn more about each section.
About Us
This page will tell you more about the history of our organization, team structure, and other information.
Policy
This is the online version of our current Policy and Procedures manual. Includes:
Forms & Publications
Click here to download participation forms, sponsorship forms, fundraising forms and more.
Schedules
Go here for all schedules, including the pre-season schedule as well as the general season schedule.
Maps & Directions
This page contains maps and directions to our home fields, plus directions to some of our opponents fields.
Links
Here you can find links to the websites of some of our friends and friendly competitors.
Feedback
Go here for information on contacting the Northside Falcons by email, snail mail or telephone.