Policy & Procedures
---

Click here (or just scroll down) to start at the beginning. Or use the shortcut links below to navigate to a specific area of interest.
---
Shortcut Links
---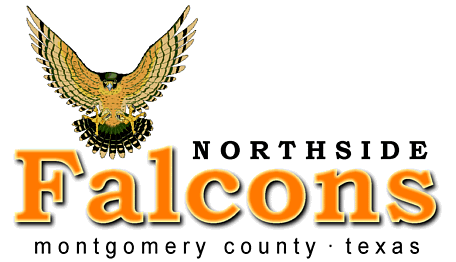 Christian Homeschool Baseball Program
Policy and Procedures
Last modified: November, 2007

Introduction [top]
The Northside Falcons was formed for the purpose of providing a Christian environment where home-schooled boys can participate in competitive select baseball at the High School and Junior High levels. Until recently, home-schooled boys in the North Houston / Montgomery County area have typically missed out on the opportunity to play High School level baseball. The Northside Falcons program answers this need by providing select High School and Junior High level teams that are specifically for homeschoolers. Tryouts are required.
In the spring, our high school team plays a season schedule consisting of competitive games against area private and public schools as well as other homeschool teams. We also compete in a number of tournaments, including the new Texas State Homeschool Tournament in March. We also participate annually in the Homeschool World Series tournament, typically held in late April or early May in Auburndale, Florida.
The season schedule is similar at the Junior High level, where local (Houston-area) games and tournaments prevail. We also participate as a member of the North Houston Athletic League, which includes JH level teams from a number of Houston-area private schools. This league schedule is capped off with an annual district tournament. Other games and tournaments are added to create a more complete season.
The priority for the High School division is to field a single, competitive Varsity squad. However, we also tend to schedule some games that are more appropriate for competition with a Junior Varsity squad. If and when that happens, we will typically field a team comprised of both Non-Senior varsity starters and other Non-Senior players from the full squad. Ultimately, we may develop separate programs for Varsity and Junior Varsity teams for competition against the varying levels of play within the scholastic team structure. In the meantime, we will maintain our competitive edge by putting the best players on the field against the strongest teams, while looking for opportunities to get all players into the game when practical (i.e., scrimmages, competition against weaker teams, and blow-out situations).
The Junior High program is currently focused on the development of a single competitive squad consisting of players within the younger eligibility guidelines (see "Eligibility", below). With enough quality players and prospects, we will look to develop a second Junior High level team that will compete in an abbreviated schedule. However, that is not our top priority at this time. Parents and players need to understand that even at the Junior High level, we are talking about select baseball. There is no guaranteed playing time for any player and the coach's job is to try and win games That said, we still encourage our JH coach to get players into games when possible and to find opportunities for the development of all players. That can often be difficult during the course of a game and all players and parents need to understand going in that some players will indeed get significantly more playing time than others.
In addition to our team competition, the Falcons is committed to the development of all players, ages 11-18, regardless of that player's existing level of experience, ability or baseball knowledge. To this end, we offer a rigorous training program in the off-season that leads up to our Fall Baseball Camp and initial tryouts. In connection, we have recently launched a separate baseball entity called the Northside Baseball Academy. The Academy sponsors all of the camps and training activities for which the Falcons are encouraged to participate, with the exception of specific team activities like tryouts, practices, games and fundraising events. For activities that are not team specific, Falcons receive discounts on Academy rates. Ultimately, we look for the Academy to include batting and pitching cages, private and group lessons, and even an introductory class in baseball fundamentals (rules, strategies, etc.) for both children and adults. This lofty goal is in fact already on pace with private instruction in pitching and hitting. For further information about the Northside Baseball Academy, please visit the Academy's official website here.
In summary, all age-eligible players are encouraged to take advantage of these excellent baseball opportunities and we look forward to years of providing quality baseball activity for people of all ages.

Statement of Faith [top]
The Northside Falcons is a Christian organization. Its director, coaches and other leaders believe that:
There is only one true and living God. He is an intelligent, spiritual, and personal Being, the Creator, Redeemer, Preserver, and Ruler of the universe; He is all-powerful and all-knowing and reveals Himself to us as Father, Son, and Holy Spirit, with distinct personal attributes, but without division of nature, essence, or being.

God the Father reigns supreme over the universe, His creatures, and the flow of history according to the purposes of His Will.

Jesus Christ is the Son of God the Father, that He is the incarnate Word of God; that he was with God the Father at the creation of the universe; that He was conceived of the Holy Spirit and became flesh and was born into this world of the virgin Mary; that He died for our sins; that He rose again in a glorified body; that He ascended into Heaven and sits at the right hand of God the Father, fully God and fully man, where he makes intercession on our behalf.

The Holy Spirit is the Spirit of God, fully divine. He inspired holy men of old to write the Scriptures. He exalts Christ and enables men to understand truth. He convicts men of sin, of righteousness, and of judgment. He cultivates Christian character, comforts believers, and bestows spiritual gifts by which men serve God through His church. He enlightens and empowers the believer and the church in worship, evangelism, and service.

Man is inherently sinful and can only be reconciled back to God through faith in Jesus Christ.

Salvation -- and, by extension, eternal life -- is the free gift of God through faith in Jesus Christ as Savior, the evidence of which is confession of sin, repentance from sin, and a life that is lived in accordance with His will.

The Holy Bible is Sacred Scripture, inspired by God, recorded by men, completely true and trustworthy, and able, through the Holy Spirit, to instruct for salvation through faith in Jesus Christ; it is profitable for teaching, for reproof, for correction, and for training in righteousness, that the man of God may be complete, equipped for every good work.
We hold to other related beliefs as well, but for the sake of clarity, continuity and economy of space we have limited these statements to express those common beliefs which we feel define our essence as Christian believers.

Organizational Structure [top]
The Northside Falcons is not a federally-registered 501(c)3 non-profit corporation. In fact, the structure is somewhat unique, in that while it operates much like any other non-profit organization, the Falcons have not opted to seek the status of being a tax exempt corporation and is instead simply run as a DBA of its director, Fred Watt. Of course, no single individual can hope to run a program like the Falcons by himself; in truth, the success of the Falcons is directly attributable to the assistance of many volunteers, including coaches, assistant coaches, team moms, and others. To address the occasional personal/political conflicts that are inevitable in such a program, the Falcons has an advisory board that includes a rotating panel of three parents of current players.
The decision to go this route (i.e., to not seek state-sanctioned corporate status) is intentional, and is based on several factors, including a) practical considerations, b) preservation of the program's goals, and c) philosophical, spiritual and ethical objections. Explaining all of this in detail would take things well beyond the scope of a policy statement. Besides, while we may believe the 501(c)3 route to be misguided and counter-productive, we do not wish to be perceived as belittling other models. In connection, we respect the freedom of others to form their organizations however they see fit.
That said, we do feel it expedient to explain a few things, if for no other reason than to reassure those who are simply unfamiliar with the nature of non-profits, or are unaware of the fact that there are many non-profits that do not seek 501(c)3 status. At some point in the future, we hope to elaborate on some of these details, including a more thorough treatment of the philosophical side of things. Of course, we would be happy to discuss these things personally at any time. For now, however, we offer the following abbreviated version:
For starters, it should be understood that this type of structure is perfectly legal. In the state of Texas, non-profits are not required to register with the State unless they wish to receive certain state benefits. The same is true at the federal level. Now, this does mean that we miss out on several advantages. At the state level, for example, we still have to pay sales tax on in-state purchases. With regard to the federal level, our fundraising efforts are somewhat hindered by the fact that individual supporters are not able to deduct personal donations as "charitable contributions". [Please note, however, that businesses are indeed able to deduct 100% of their support as advertising expenses when choosing one of our business sponsorship options. For a full understanding of the tax implications of your support, please click here]. So, on the one hand, while we are not legally obligated to become a "registered" non-profit, we do miss out on certain benefits.
On the other hand, we feel that the lack of these so-called "benefits", in addition to them being a bit over-rated, is offset by other distinct advantages, not the least of which is the autonomy to operate without a lot of government interference, requirements or restrictions (though there are still, of course, some). In addition, we believe our model is more ethically sound, and provides for more accountability than the models that many other organizations follow. Again, the director is more than happy to discuss these aspects on an individual basis with any who wish to become enlightened on these subjects. But again, the elaboration of such things would go well beyond the scope of a succinct policy statement.

Financial Support [top]
Like any other non-profit organization, the Northside Falcons relies on the support of friends, families, and area businesses to cover the significant expenses that it faces each year. So please know that your support is both greatly needed and greatly appreciated. In truth, we couldn't do it without you. However, due to the nature of our organizational structure (we are not a state-sanctioned 501(c)3 tax-exempt corporation), there are certain tax implications associated with the various levels and types of support that we receive.
For starters, personal, individual contributions are not tax deductible as charitable donations. If you are an individual (i.e., not a business entity), you are not allowed to claim a charitable deduction on your federal tax return for your personal donations to the Northside Falcons. For most people this is simply not an issue, as they are not supporting the Falcons for the sake of a tax deduction anyway. In fact, with most personal contributions ranging from $5-25, it would have to be a rare individual indeed who would withhold that support because they couldn't deduct a small percentage of that already small amount on their federal tax return. Of course, we welcome those who wish to donate more and would certainly be quick to encourage you to do so. If you fall into this group, we have two recommendations, the first of which allows you to deduct your contribution in fact; the second which allows you to do so in effect.
The first method is for businesses. Any business, be it an independent sole proprietorship, an LLC, a partnership, or a corporation, can in fact deduct 100% of their support when they elect to take advantage of one of our highly effective advertising options. As one who has been in the advertising business for over 20 years, the director of the Northside Falcons knows a thing or two about business promotion. In connection, he has established four levels of support for business sponsorships, with varying degrees of both cost (from $50 to $500) and effect. In return for this support, the business is provided with very real promotional benefits which can be deducted as advertising expenses on their federal tax returns. For a sole proprietor or single-member LLC, the full amount of this support can be deducted on Line 8 of Schedule C (or Line 2 of Schedule-EZ). Multi-member LLCs and partnerships should use Line 20 of Form 1065. And corporations can record this amount on Form 1120, Line 22.
Our second recommendation for those who wish to make larger contributions (whether individuals or businesses) is to simply adjust the amount of their support. This doesn't result in an actual deduction, but it can effectively amount to the same thing. And it will still help us out a great deal. Rather than explain this here, we have prepared a separate piece that describes how this works, and have placed it here.

Eligibility [top]
The Northside Falcons is currently for High School and Junior High level players only (ages 11-18 on September 1st of the academic year). Note that due to the unique nature of homeschooling, we focus more on age than grade . . . at least for determining whether a player is eligibile to participate. However, please note that once a player has declared a grade level in connection with participation at an event sponsored by the Homeschool World Series Association (Qualifying Tournaments / Homeschool World Series), that player may not change that declaration and his years of eligibility are dictated by that declaration. For example, a player who participates in an HWSA-sponsored activity as a Sophomore in one year may only participate for two more years (his Junior and Senior year) in HWSA-sponsored activities. Beginning in 2008, this policy applies for the Texas State Tournament as well. Thus it is very important to make grade-declaration decisions wisely once a player reaches the high school level.
(Note that subject to our own approval and guidelines, 8th graders are allowed to play on High school teams at HWSA events and the Texas State Tournament. Thus, a player may indeed be eligible for five years of high school level ball, provided that first year is as a declared 8th grader. All of this, of course, is subject to the age-specific guidelines below as well).
Age-specific Guidelines:

In general, and subject to the grade-specific guidelines below, all home-schooled boys between the ages of 11 and 18 on September 1st of the academic year are eligible and invited to try out for our team that plays in the spring of the same academic year. In other words, a player who turns 19 on September 2 or later is eligible to play on the High School team the following spring. A player who turns 19 on September 1, or before, is not. On the other end, a player who turns 11 on September 1 is eligible to play on the Junior High team the following spring, whereas one who turns 11 on September 2nd or later is not (unless a special exception has been granted).

In addition:

A player who is 17 or older on September 1st of the academic year is ineligible to play on a sub-varsity team in the spring of that academic year. Thus, a player who turns 17 on September 2nd (or later) can still play on JV, but a player who turns 17 on September 1st (or earlier) cannot.

A player who is 15 or older on September 1st of the academic year is ineligible to play on the Junior High team in the spring of that academic year. Thus, a player who turns 15 on September 2nd (or later) can still play on the Junior high team in the following spring, but a player who turns 15 on September 1st (or earlier) cannot. In connection, a player who turns 15 after September 1st may be required to play on the Junior High team, regardless of grade declaration. However, such players are often qualified as dual-eligible, meaning that they can participate in both Junior High and High School games, subject to the decisions of the coaches and director.

A player who is no older than 14 on September 1st of the academic year and who is not selected for a High School team may try out and, if selected, play for a Junior High team in the spring of the same academic year.

A player who is at least 13 years old on September 1st of the academic year may try out for and, if selected, play for a High School level team. However, please note that only those 13 and 14 year olds who are expected to get significant playing time will be accepted on a High School level team, and may still be required to play games at the Junior High level as well. Such players must also be declared as 8th grade or above.

Grade-specific Guidelines

In general, and subject to the age-specific guidelines above, you can use the following as guidelines for which "grades" are covered by which groups:

HS Varsity: Grades 8 - 12

HS Junior Varsity: Grades 7 - 11

Junior High: Grades 6 - 9

At the High School, the following specific rules apply:

Seventh graders may only play in Junior Varsity games.

Eighth graders are permitted to play in Varsity level games, but will most often play at the Junior Varsity level.

No player who has a declared grade of Senior may play on a sub-varsity team.

No player who has participated as a graduate in a high school graduation ceremony, whether that be a public, private or home school ceremony, is eligible to try out for or play on a Falcons team.

Other Eligibility Notes

We have attempted with the above to cover all possible situations regarding eligibility. If you still have questions, please feel free to contact us by email or call 936-756-2292.

A player does not have to be a resident of North Houston or Montgomery County to try out for or play for the Falcons (but see section on "Attendance").

These eligibility rules may be modified from time to time without notice.

Participation Requirements [top]
To participate in any Falcons team activity (including games, practices, banquets, fund raisers, etc.), a player must meet the following requirements:
Provide a copy of the player's birth certificate
Submit a signed Participation Agreement, which includes Medical Release and Waiver of Liability
Comply with Dress Code
Comply with Code of Conduct
Cooperate with other players, coaches, umpires and others in authority
Participate in all applicable fund-raisers (or pay the corresponding opt-out fees)
Be current on all fees (season fee, opt-out fees, etc.)

Code of Dress / Appearance [top]
All players must abide by the following at all Falcons functions:
No jewelry
No visible tattoos
No died hair or eccentric hair styles (subject to coach's decision as to what is "eccentric")
Hats must be worn correctly, with the bill in front (with the obvious exception for catchers . . . while catching)
No advertising on any clothing that depicts alcohol, drugs, tobacco, violence, sexual innuendo, profanity, mysticism, the occult, gangs, etc.
No droopy drawers
In addition, players should recognize the need to wear appropriate protective gear and appropriate clothing for practice, including cleats, baseball hat, and pants that the player can run and slide in (preferably baseball pants).

Code of Conduct [top]
All players, coaches, parents and fans must abide by the following code of conduct when attending or participating in any Falcons function:
No profanity
No illegal drugs or alcoholic beverages
No drunken or disorderly behavior
No booing of players, teams, coaches, umpires, parents or others
No abusive or belittling language at or about players, teams, coaches, umpires, parents, etc.
No suggestive or offensive language, innuendoes, gestures or jokes.
No complaining about teams, players, coaches, parents, etc. out loud or to others.
No unsportsmanlike conduct, including, but not limited to, throwing a bat or helmet, slamming equipment, stomping, or any other exaggerated expression of anger.
These rules apply both on the field and in the surrounding areas (bleachers, parking lot, rest rooms, etc). In addition, each team's coach has the authority to set additional rules of conduct that must be adhered to. If you have a problem with any attitude or action (including those of your own son), please address your comments and/or suggestions to the coach (after the game!), or to the Director, according to the Redress procedures detailed further in this policy. Our goal is to represent ourselves in a Christ-like manner at all times, and it is in everyone's interest to abide by these guidelines. The provisions in this policy can be modified and/or added to at any time at the sole discretion of the Director, and all parties are required to adhere to any revised policy.
Special note regarding tobacco products: Use of tobacco products on the field or in the dugouts is strictly prohibited (no exceptions). Use of tobacco products by a player is prohibited before, during and after any Falcons function; this includes travel time to and from functions as well as free time when the team is on the road. Adults who feel they must smoke are directed to separate themselves from any area (the bleachers, for example) where their habits are likely to be a nuisance to non-smokers.
Special note regarding modesty and behavior: In addition to the above rules, all players, coaches, parents and fans are strongly encouraged to dress modestly and behave in a manner that befits participation in a Christian activity. Falcons home games are played at a public facility. As such, it would be impossible to enforce a dress code for non-players. However, that doesn't mean we won't say something about inappropriate dress or behavior. This could prove embarrassing for the recipient of such a rebuke and we would much prefer to avoid any confrontation. Please understand that we expect modest dress and self-control from all who attend.

About "Select Ball" [top]
Parents and players are reminded that this is "select" baseball. Unlike Little League, Pony League, etc., coaches at the High School and Junior High levels are neither required nor encouraged to get every player into the game. On the contrary, players and parents alike need to understand that the coach's job is to try and win baseball games using the players that he thinks will get the job done given the circumstances of the game.
This is one of the reasons why we limit the number of players on a team. There is no shame in sitting the bench on a team where you had to earn the right to sit there. Every player who makes the team is an important part of the team and we rely on consistent attendance and diligence from all players. Finally, coaches are encouraged (though still not required) to play all players in scrimmages, and in actual games when there is a blowout situation (either team having a significant/"insurmountable" lead). So there will definitely be play-time opportunities for all players at various points during the season. And since all players receive essentially the same practice time, drilling, instruction, etc., each player has the opportunity of progressing to the point that he may indeed be considered for greater playing time.

Tryouts [top]
All information regarding tryouts (including dates, times and other important information) is posted here. All former players, along with those who have attended one of our camps or training sessions will be contacted in advance of the tryout date(s). Nevertheless, all interested players/parents are encouraged to stay tuned to this website in order to stay informed of the latest developments.

The Season [top]
At the High School level, our season typically runs from mid-February through early May, including the Homeschool World Series, which currently occurs at the beginning of May and generally marks the end of our season. The season typically consists of games against private, public and other homeschool teams, as well as private, public and homeschool tournaments. Most of these are within the greater Houston / Southeast Texas area, though some travel beyond that area is typical. We will usually schedule 30-40 games (including tournaments), with the hope of getting 25-35 games in (some will inevitably be rained out).
The Junior High season will typically begin in mid-February and run through the end of April, with possible play into early May. The opponents are similar to those of the high school team, although games against public schools are more rare. Furthermore, at this time, there is no Homeschool World Series or Texas Tournament for Junior High. However, for the past few years, the Falcons Junior High team has been participating in a league (NHAL) as part of the overall season. This league features a relatively short season, followed by a district tournament. While it has yet to be done, the possibility exists for a second Junior High team that would play an abbreviated season, perhaps only through March, at which point, the players would be released to play in their local competitive city leagues during their normal April-through-May seasons.

Practices [top]
Team practices are restricted to no more than three times per week, unless preparing for tournament or otherwise approved by the Director. Individual practice periods usually last around 2-1/2 to 3 hours.

Attendance [top]
All players are encouraged to attend all practices and coaches are encouraged (but not required) to consider faithful attendance as a factor when weighing the merits of a particular player's playing time. Coaches depend on reliable attendance in order to prepare organized and effective practices. Players/parents should notify the coach at the earliest possibility if the player will be unable to make a practice . . . or if he will be late.

Weather Policy [top]
For any event where there is the threat of inclement weather (rain, high winds, temperature below 40 degrees), you should call ahead of time to make sure the event is still on. For training sessions, camps and tryouts, you may contact the Director, Fred Watt, at 936-756-2292 (home) or 936-443-1969 (cell). For team-related activities (games, practices, etc.), you should contact the team mom or one of the coaches. Contact information for team moms and coaches will be provided to players upon being selected for a Falcons team.

Game Rules [top]
Unless otherwise noted, all games will be governed by High School rules according to the National Federation of High School Associations (NFHS). Information on rules (and obtaining rule books) can be found online at http://www.nfhs.org/. Two notable exceptions at the Junior High level are: a) the field dimensions are smaller (80' basepaths / 54' rubber) and, b) a player may use any bat he chooses, including a big barrel Senior League bat.

Fees and Fundraising [top]
The Falcons program has consistently succeeded in keeping its season fees low, particularly in comparison to other, similar programs. One of the ways we accomplish this is by adding certain fundraising requirements. Players/parents may elect to opt out of fundraising by simply paying additional fees, but we prefer that all players participate in these activities. Specifics for each season are announced in advance of that season's annual parents meeting in January.

Redress (Suggestions / Exceptions / Complaints) [top]
If you have a suggestion, seek an exception to a particular policy, or have a problem with the attitudes or actions of a coach, player or other person involved or associated with the Falcons, please address your comments in writing to:
Fred Watt
Director, Northside Falcons
PO Box 3672
Conroe, Texas 77305
If the problem or suggestion is specifically play-related, you may address your comments verbally to the coach, but only after the game or practice. Our goal is to represent ourselves in a Christ-like manner at all times, and it is in everyone's interest to abide by these guidelines. The provisions in this policy may be modified and/or added to at any time at the sole discretion of the Director, and all parties are required to adhere to any revised policy.

Coaching Staff [top]
The following are the coaches for the 2012 season. To contact any of the coaches, please use the contact form, or call the director, Fred Watt, at 936-756-2292 (home) or 936-443-1969 (cell).
High School

Head Coach: Shelby Thomas
Email: Please use contact form

Asst. Coach: Jesse Watt
Email: Please use contact form

Asst. Coach: Brian Lang
Email: Please use contact form

Junior High

Head Coach: Fred Watt
Home Phone: 936-756-2292
Cell: 936-443-1969
Email: For email, please use our contact form

Asst. Coach: Jason Williams
Email: Please use contact form

Asst. Coach: Jerry Mullican
Email: Please use contact form

Contact Information [top]
Our mailing address is:
Northside Falcons
PO Box 3672
Conroe, Texas 77305
Our web address is:
For email contact, please use our contact form.

Other Provisions [top]
Other provisions will be added as needed
---

Top | Home | About Us | Feedback
Policy | Schedules | News | Forms | Maps | Links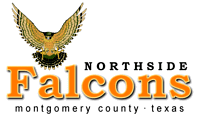 |||||||||||||||||||||||||||||||||||||||||||||||| Visit our Sponsors! ||||||||||||||||||||||||||||||||||||||||||||||||
---
This site created by TC Concepts. Copyright 2004. All rights reserved.
All graphics, text and photos are the property of TC Concepts.