Links
---
Homeschool Sports Links
Houston Christian Youth Association (HCYA)
Home School Athletic Association (HSAA).
Homeschool World Series Association (HWSA).
Sports Association of Texas Christian Homeschoolers (SATCH) - This is a sports association for youth who are homeschooled in the North Houston, Texas area. All homeschoolers are welcome! Sports include basketball, baseball, football, volleyball, and softball.
---
Other Homeschool Links
CACHE - Conroe Area Christian Home Educators - Homeschool support group based in Conroe, Texas. Since 1988, CACHE has been a cooperative effort supporting the home schooling community in Montgomery County, Texas. CACHE is now represented by more than 250 families who wish to educate their children independently, with a focus on both spiritual and academic excellence.
C.H.E.R.C.H. - Christian Home Educators Raising Children in Huntsville - We are an association of Christian Home Educators in Huntsville, TX. We are committed to enrich and expand our children's educational experience through coordinated group activities and information sharing. Through our group we find great friends, have a huge amount of fun, and provide social settings outside the home classroom in which our children can grow.
---
Other Baseball Links
A Blog for the Ever Improving Ballplayer Want a little extra help improving your game? Need to learn a little more about the recruiting process? Visit NextLevelBallplayer.com for news, tips, tricks and special interviews that are all geared to helping you become the ballplayer you want to be.
---
Other Sites
CGIWrap Error: Script Execution Failed
---
CGIWrap encountered an error while attempting to execute this script:
Error Message: Permission denied

Error Number: 13
This message usually indicates there is a problem with the script itself. Often this indicates either that the #! line of the script is incorrect, or the script was uploaded in binary mode instead of ascii mode. Check to make sure that the script does not have control-M's at the end of every line. That will prevent it from executing. An easy fix that takes care of this most of the time is to put '#!/.../perl --' instead of '#!/.../perl' on the first line of the script. This is typically a problem if the script was edited or uploaded from a DOS/Windows/Macintosh station to a unix based server.

If you are not the owner of this script, please forward this error and the URL that caused it to the script owner. That is often the component in the URL right after /cgiwrap/.
---
Local Information and Documentation:
Contact Name: Administrator
Contact EMail: admin
Server Data:

Server Administrator/Contact: admin
Server Name: www.northsidefalcons.com
Server Port: 80
Server Protocol: INCLUDED
Virtual Host: www.northsidefalcons.com
Request Data:

User Agent/Browser: CCBot/2.0 (https://commoncrawl.org/faq/)
Request Method: GET
Remote Address: 54.158.251.104
Remote Port: 33356
Query String: http://greatlynx.com/sites/n/northsidefalcons.com.shtml
Extra Path Info: /cgi-bin/gl1.pl
---

Top | Home | About Us | Feedback
Policy | Schedules | News | Forms | Maps | Links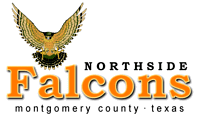 |||||||||||||||||||||||||||||||||||||||||||||||| Visit our Sponsors! ||||||||||||||||||||||||||||||||||||||||||||||||
---
This site created by TC Concepts. Copyright 2004. All rights reserved.
All graphics, text and photos are the property of TC Concepts.