Falcons News!
---
Press Releases
Release Date:
April 19, 2014
Title:
DETAILS SET FOR SUMMER SERIES BASEBALL TOURNAMENTS
Unique format to feature increasing levels of competition
Summary:
This summer, Enteractive Management and the Northside Baseball Academy will be hosting 16 Baseball Tournaments between June and September, with each tournament becoming progressively more challenging. Tournaments will be run for 16U, 14U, 13U and 12U select baseball teams and will feature a number of unique aspects that set it apart from the average tournament. Among other things, there will be:

NO GATE FEES!

NO MAINTENANCE FEES!

and...

COOLERS ARE WELCOME!

Don't miss this opportunity. There is a maximum of only eight teams per tournament so register your team now!

Full details, registration, formats, map, directions and more are available online at the Northside Baseball Academy website.
---

Top | Home | About Us | Feedback
Policy | Schedules | News | Forms | Maps | Links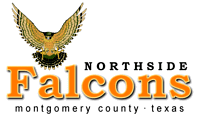 |||||||||||||||||||||||||||||||||||||||||||||||| Visit our Sponsors! ||||||||||||||||||||||||||||||||||||||||||||||||
---
This site created by TC Concepts. Copyright 2005. All rights reserved.
All graphics, text and photos are the property of TC Concepts.